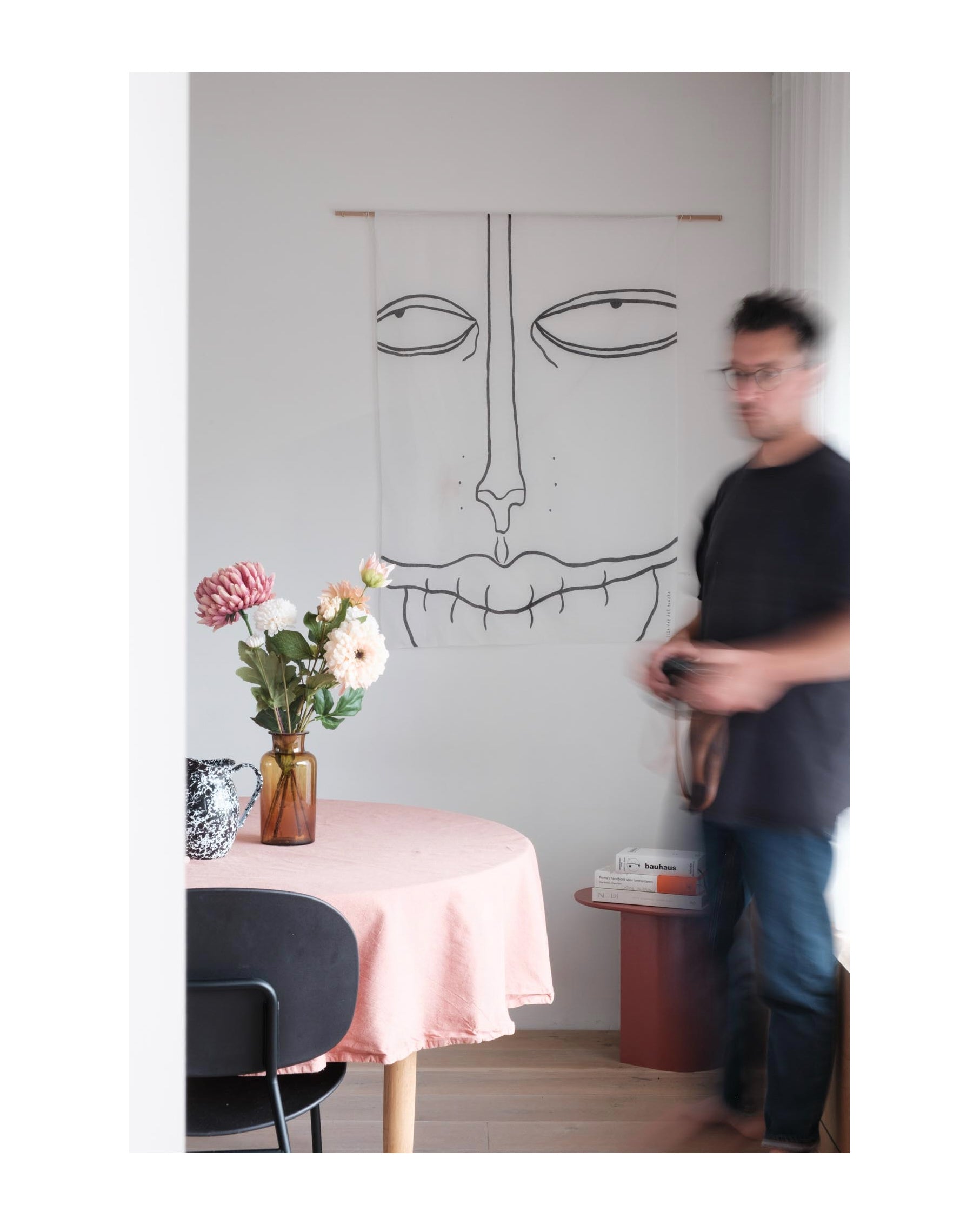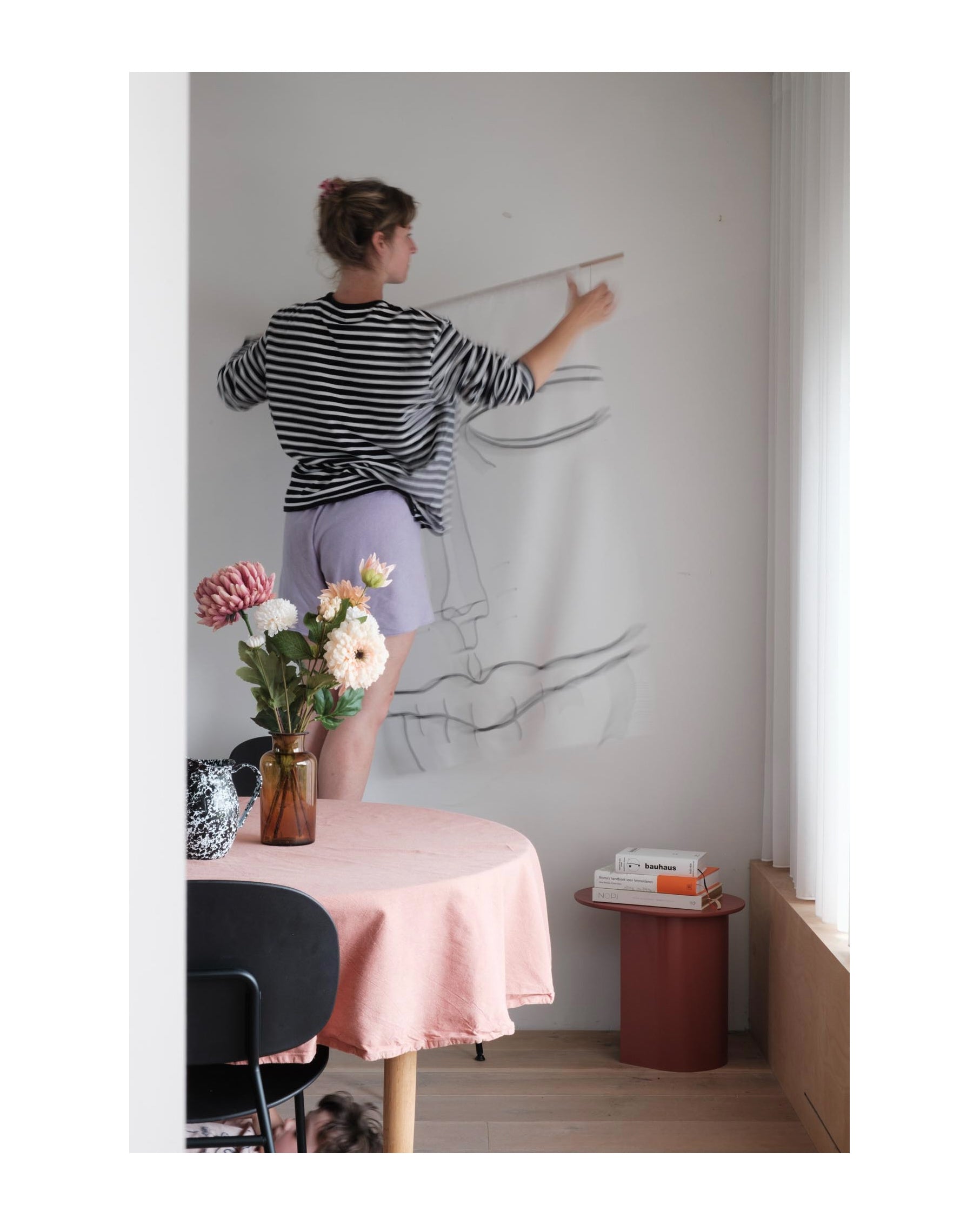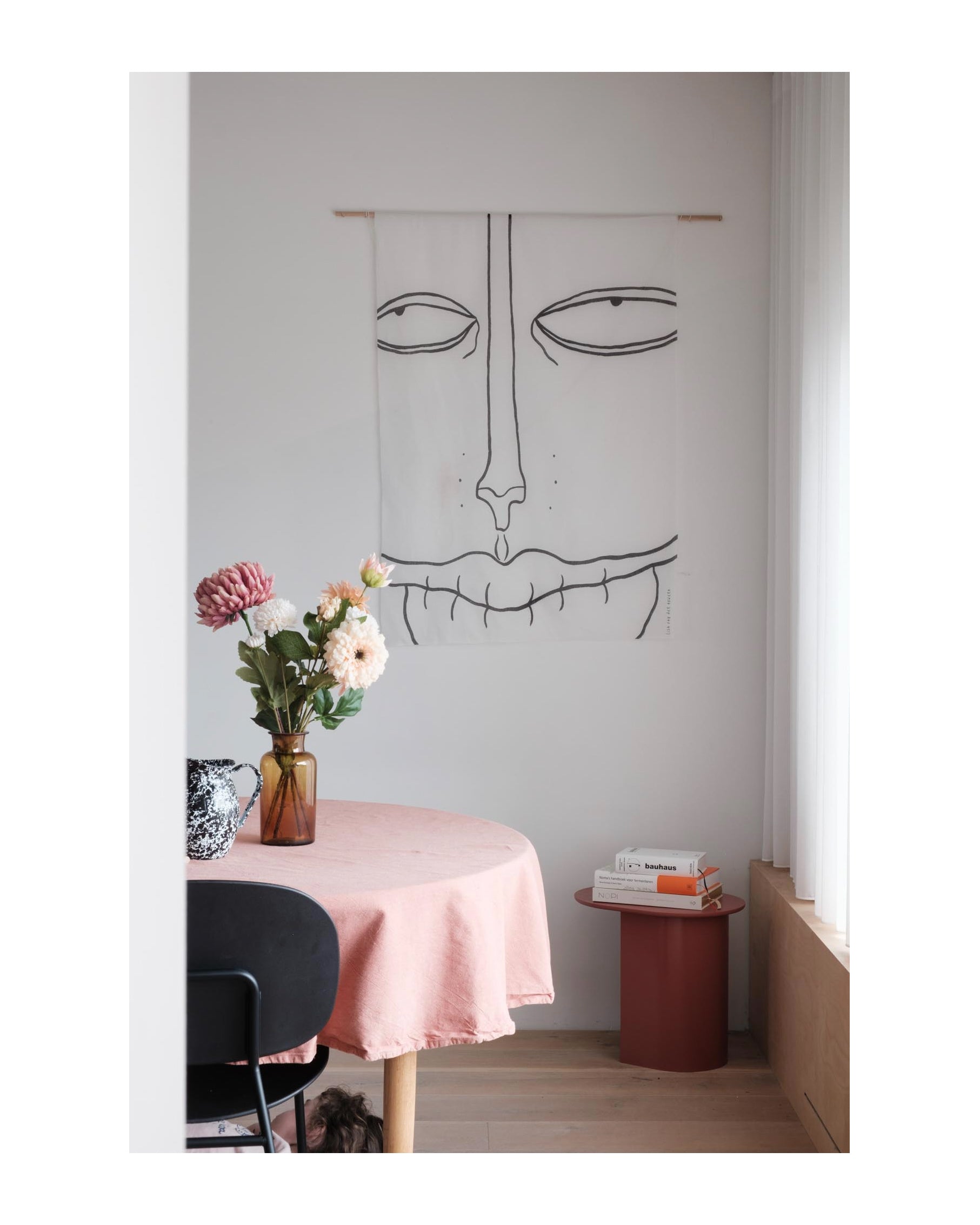 Lisa Van der Auwera - Katerkop
Description
Lisa Van der Auwera is an Antwerp based graphic storyteller/illustrator. In 2018, she graduated in Cultural Studies at KU Leuven. Currently she's combining her job as coördinator for the Flemisch Authors Association with a Bachelors in Graphic Storytelling at LUCA School of Arts Brussels. Her personal work explores the themes of evolution and uncanniness in a whimsical way. 
DETAILS
The Eco Voile is made out of 100% organic cotton. It is a light weight fabric with a plain structure and has a graceful draping. The fabric has a beautiful see-through. 
SUPPORT
For questions, please send us an email at hello@buromuro.com
We aim to answer all customer inquiries within 48 hours.
Lisa Van der Auwera - Katerkop