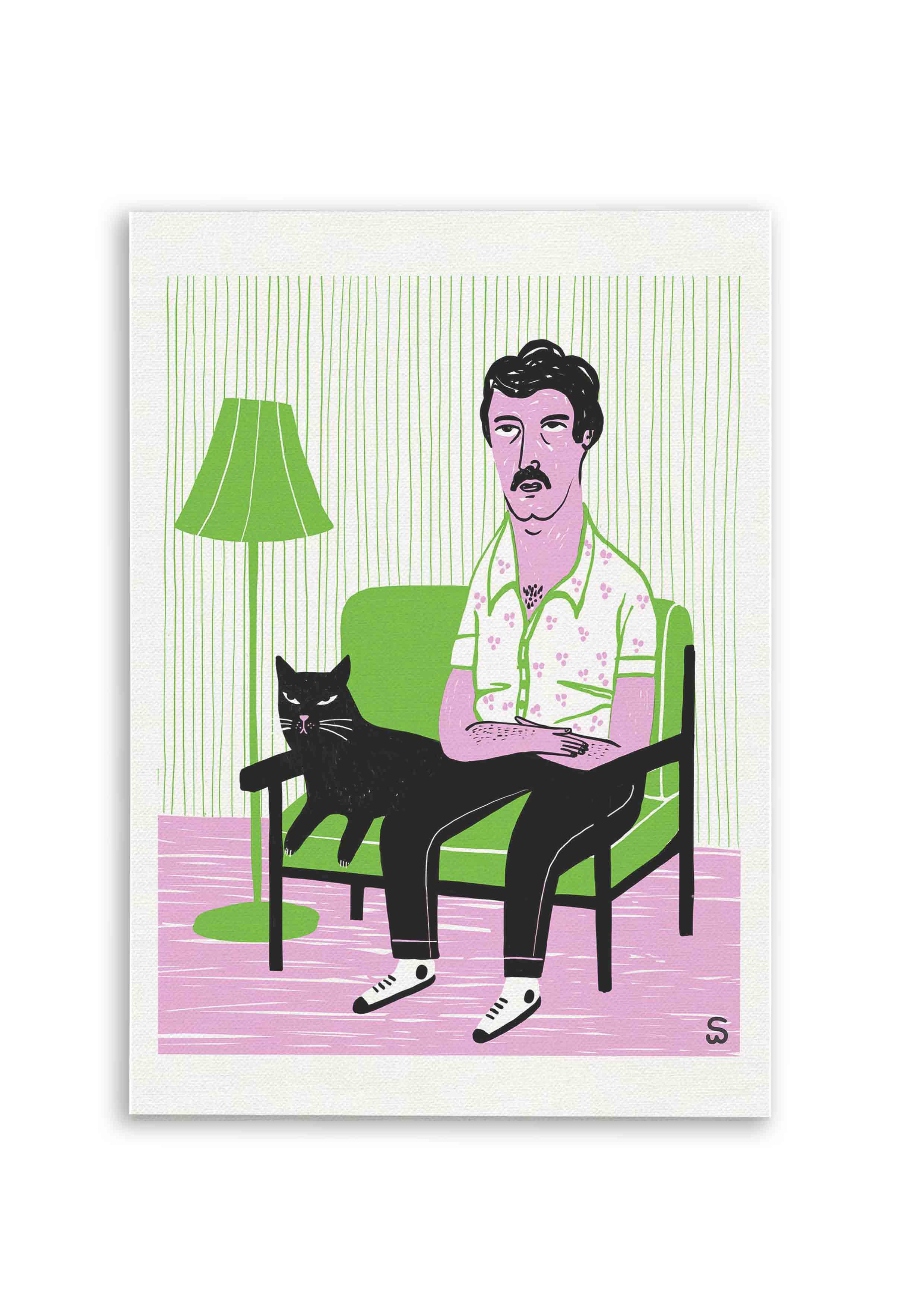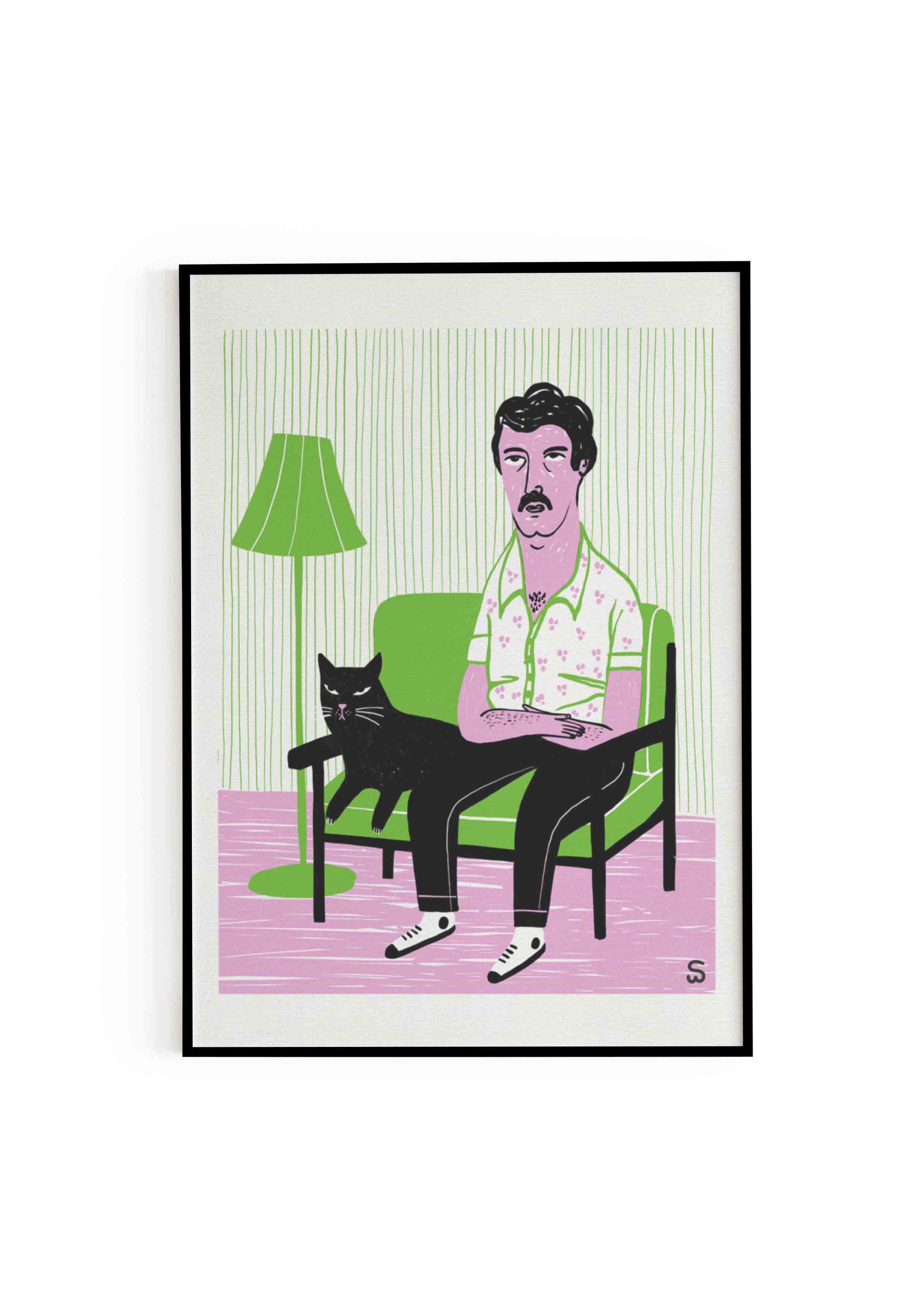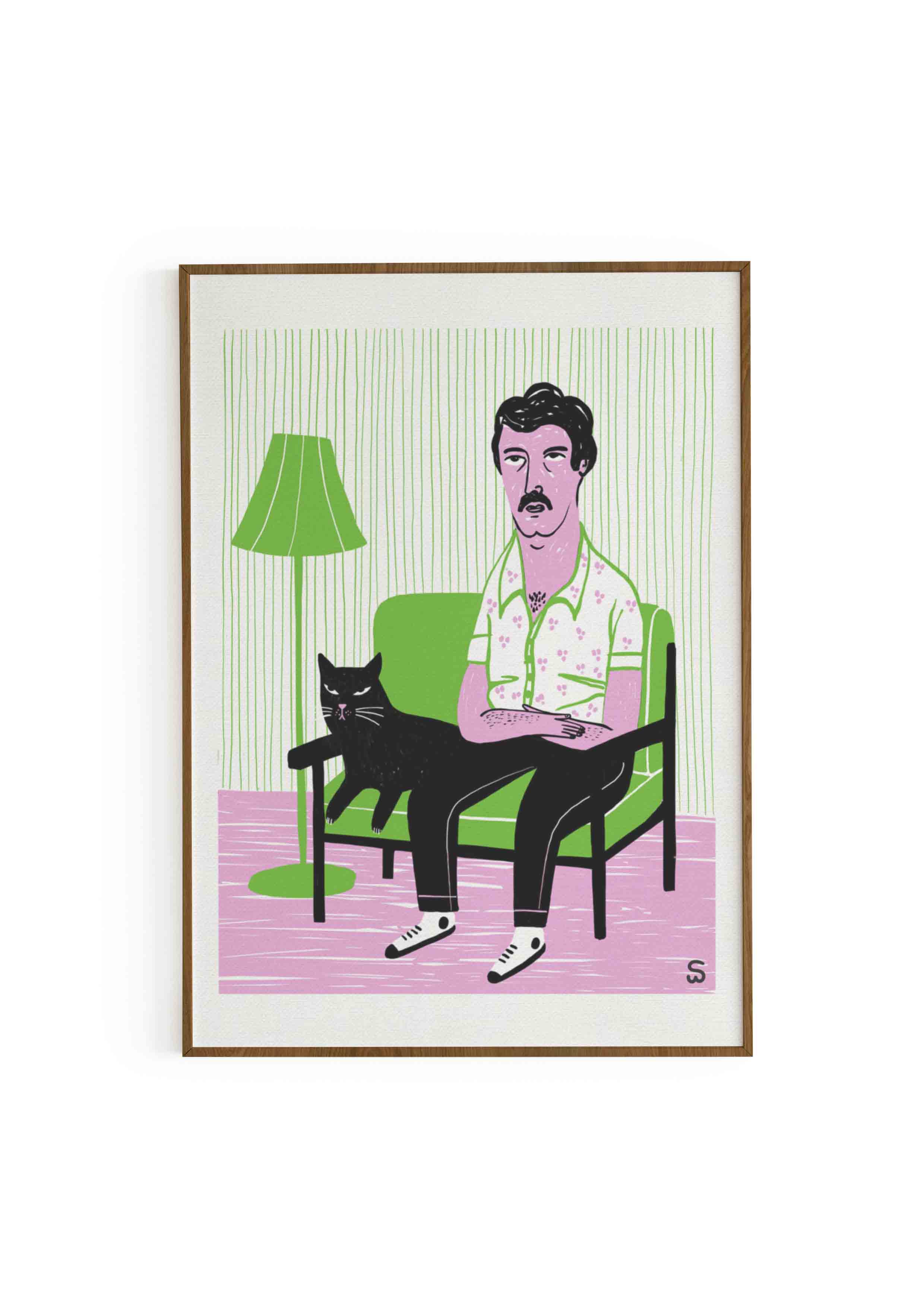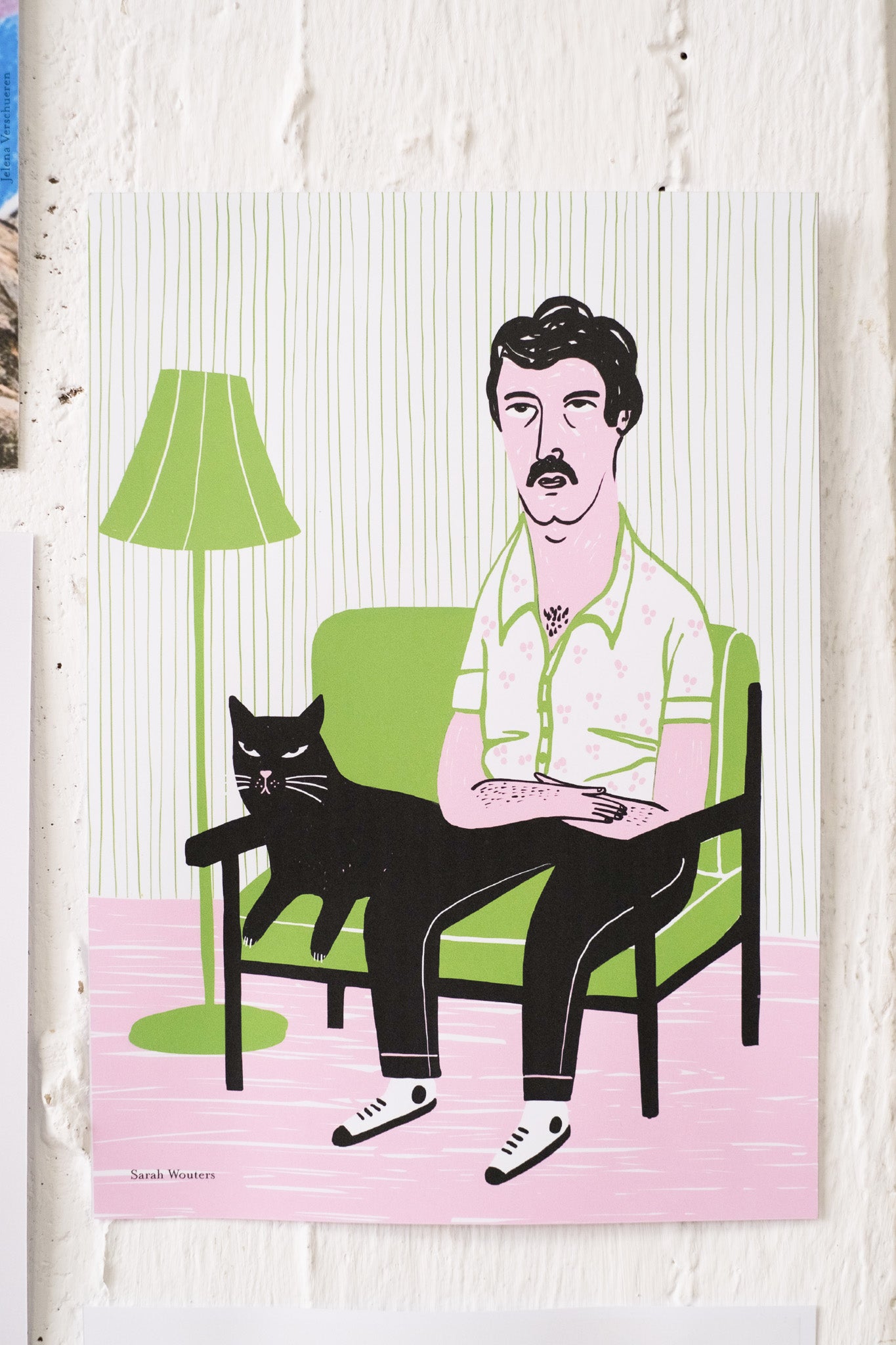 Description
Framing
Shipping
Contact
Sarah Wouters has been having fun with her love for illustration ever since she first picked up a pencil like a gazillion years ago, back in her hometown of Halle in Belgium. Thanks to her quirky, upside down view on life and obsession with all that is absurd, her humorous work has grown to playfully reflect the bizarre and often downright weird. After 20 years plus experience illustrating for magazine covers, children's fashion, CD covers, advertising and more, her digital style has grown to screen-printing, linocut and even ceramics. Her work for Buro Muro is typical of her love for the beauty in the boring, celebrating the joy of normal everyday life and all its odd little wonders.
website
@sarahwoutersillustrator
Free framing included — If you buy a matching frame we will frame it for you so it's ready to hang on the wall when you receive it.
When you order a framed artwork, it will be handmade in the Netherlands and framed in Belgium. You will get an email with the shipping information. There are no shipping costs for the frames. 
Contact us if you are looking for the best match between your artprint and a frame or if you have other questions
Dimensions
A5: 148 x 210 mm
A4: 210 x 297 mm
A3: 297 x 420 mm
A2: 420 x 594 mm
A1: 594 x 840 mm
A0: 841 x 1189 mm ( on demand )
FAQ
Paper Quality
All prints are giclée printed on 200g art paper with a matt, uncoated finish and lightly smooth surface that ensures a rich and vibrant display of colours. Printed in Belgium. Our printing technique will highly resist fading and discoloring under normal conditions for 100 years.
Frames
We offer custom sized frames. Larger sizes of frames are custom made. Just send us a mail for more info. We have frames available in all standard sizes.
Packaging
All prints are packed in an appropriate packaging to ensure the best possible transport. Framed works are additionally wrapped in bubble wrap.
Return & Exchange
If for any reason you are not completely happy with your prints, you can return them to us in their original state within 14 working days of delivery for a refund or replacement. Please contact us with the reason for returning the item and we will provide you with a shipping label to return your shipment to the postal service. If your goods arrive faulty or not as ordered, please let us know within 24 hours and we will be happy to replace them.
Shipping
Shipping
We offer worldwide shipping. We ship all parcels from Belgium. All our shipments are distributed once a week to reduce traffic. Your prints should therefore arrive no later than 7 business days.
Order tracking
All packages have track and trace. Tracking information will be sent to you in a separate email from Bpost when your order is dispatched. Please check your spam folder.
Get in touch
If your goods arrive faulty or not as ordered, please let us know within 24 hours and we will be happy to replace them.
hello@buromuro.com
Giftcard
Give your friend a piece of art by our Belgian artists. It's the perfect last-minute gift.
SHOW ME