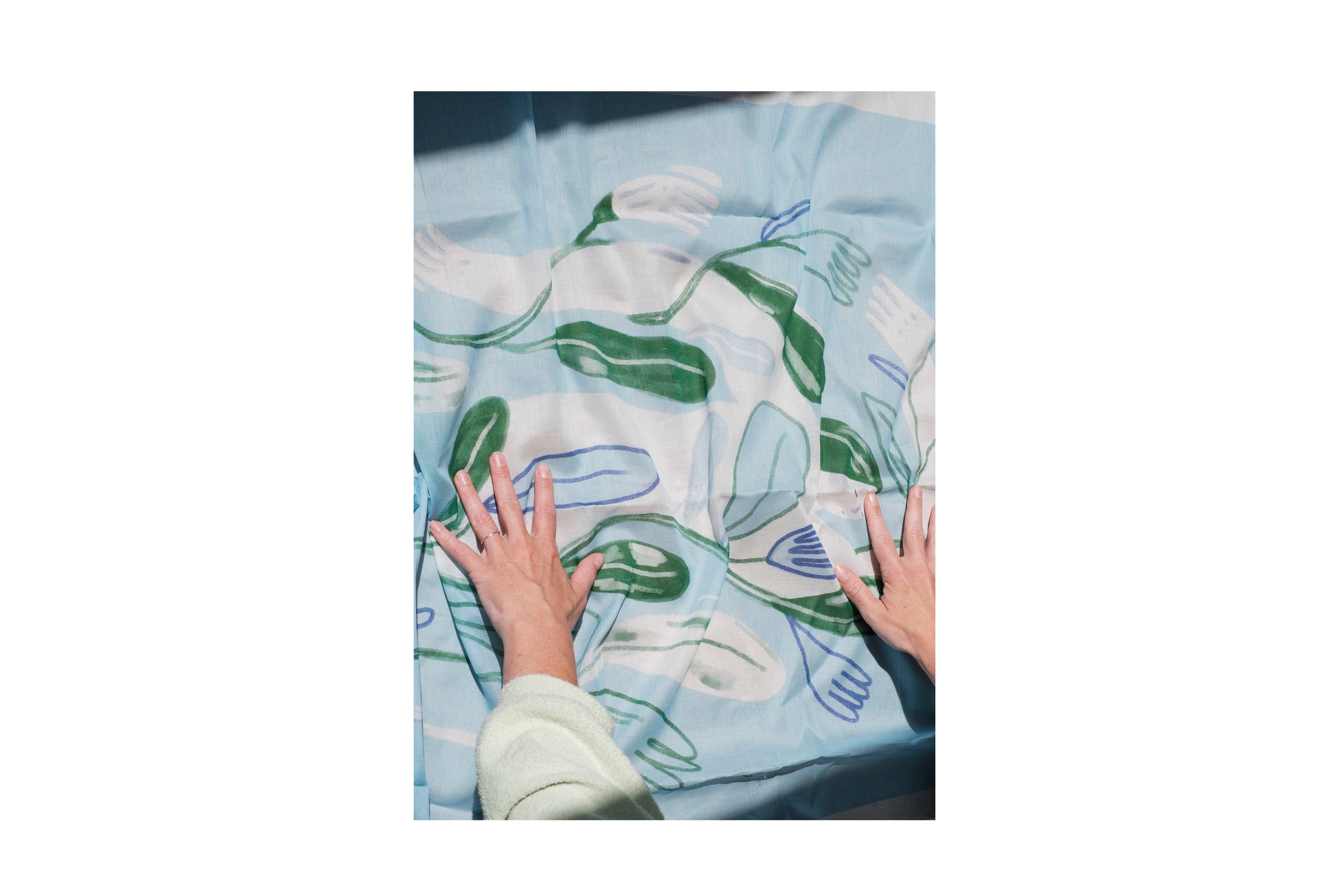 Description
Elise Buntinx is an illustrator living in Brussels. Her work is a place where an imaginitive world merges with the real world. Inspiration comes from nature, people and philosophical subjects. 
DETAILS
The Eco Voile is made out of 100% organic cotton. It is a light weight fabric with a plain structure and has a graceful draping. The fabric has a beautiful see-through. 
SUPPORT
For questions, please send us an email at hello@buromuro.com
We aim to answer all customer inquiries within 48 hours.