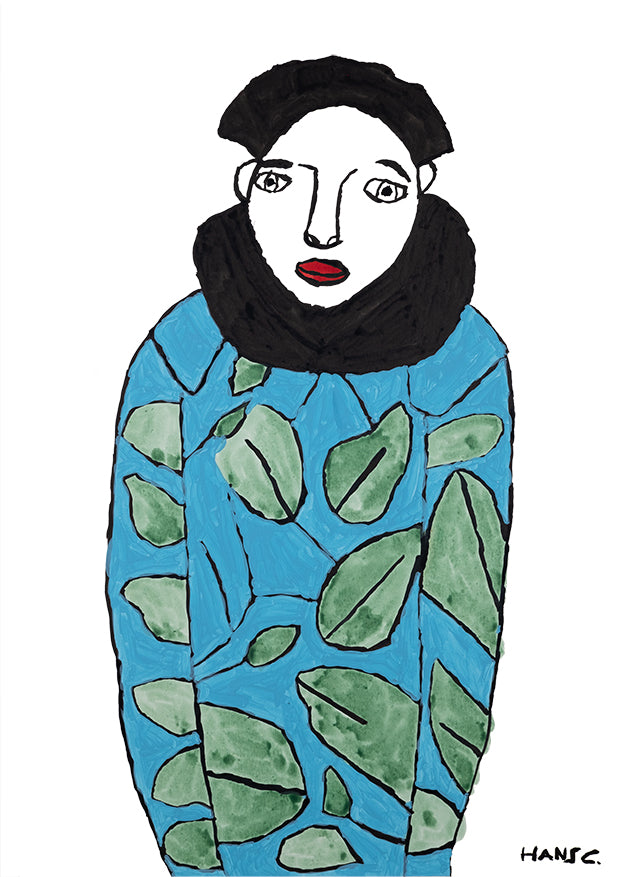 Description
Artwork by Hans Cortebeeck


Framing
Free framing included — If you buy a matching poster we will frame it for you so it's ready to hang on the wall when you receive it.
Shipping
When you order a frame, it will be handmade in the Netherlands and, when ordered, framed in Belgium. You will get an email with the shipping information. There are no shipping costs for the frames. 
Contact
Contact us if you are looking for the best match between your artprint and a frame or if you have other questions
FAQ
Paper Quality
All prints are giclée printed on 200g art paper with a matt, uncoated finish and lightly smooth surface that ensures a rich and vibrant display of colours. Printed in Belgium. Our printing technique will highly resist fading and discoloring under normal conditions for 100 years.
Return & Exchange
If for any reason you are not completely happy with your prints, you can return them to us in their original state within 14 working days of delivery for a refund or replacement. Please contact us with the reason for returning the item and we will provide you with a shipping label to return your shipment to the postal service. If your goods arrive faulty or not as ordered, please let us know within 24 hours and we will be happy to replace them.
Packaging
All prints are packed in an appropriate packaging to ensure the best possible transport. Framed works are additionally wrapped in bubble wrap.
Frequently asked question
Use this to answer some common questions you hear from your customers. You could discuss product details, size fit, shipping policies, or anything you think would help merchants make an informed decision about your products. This section will appear across all products.
Shipping
Shipping
We offer worldwide shipping. We ship all parcels from Belgium. All our shipments are distributed once a week to reduce traffic. Your prints should therefore arrive no later than 7 business days.
Order tracking
All packages have track and trace. Tracking information will be sent to you in a separate email from Bpost when your order is dispatched. Please check your spam folder.
Get in touch
If your goods arrive faulty or not as ordered, please let us know within 24 hours and we will be happy to replace them.
hello@buromuro.com
Introducing
Framed With Black Alu Frame
Our black aluminium frames are made in the Netherlands and Framed in Belgium. This thin frame will give your interior a soft touch and your work a minimalistic look.