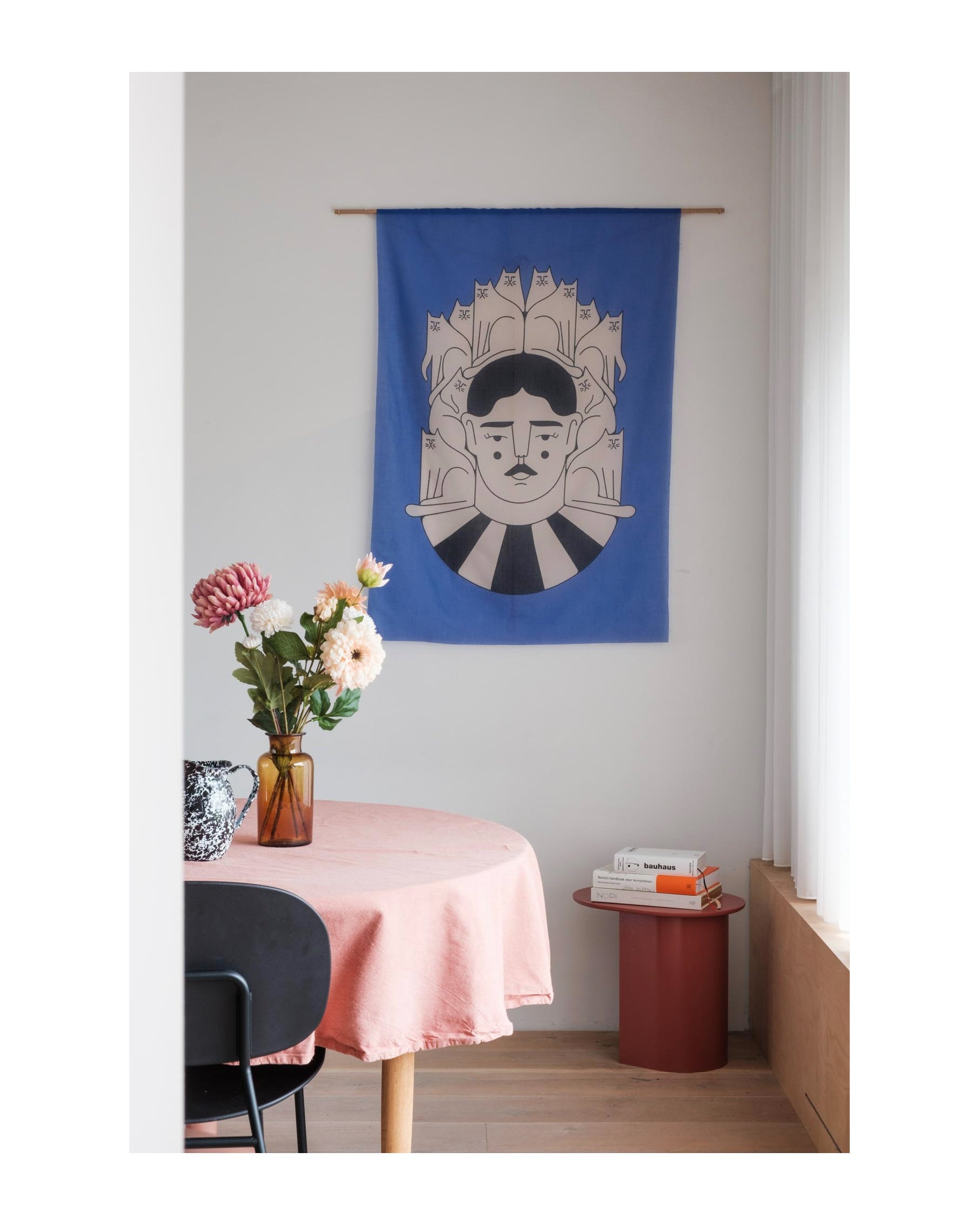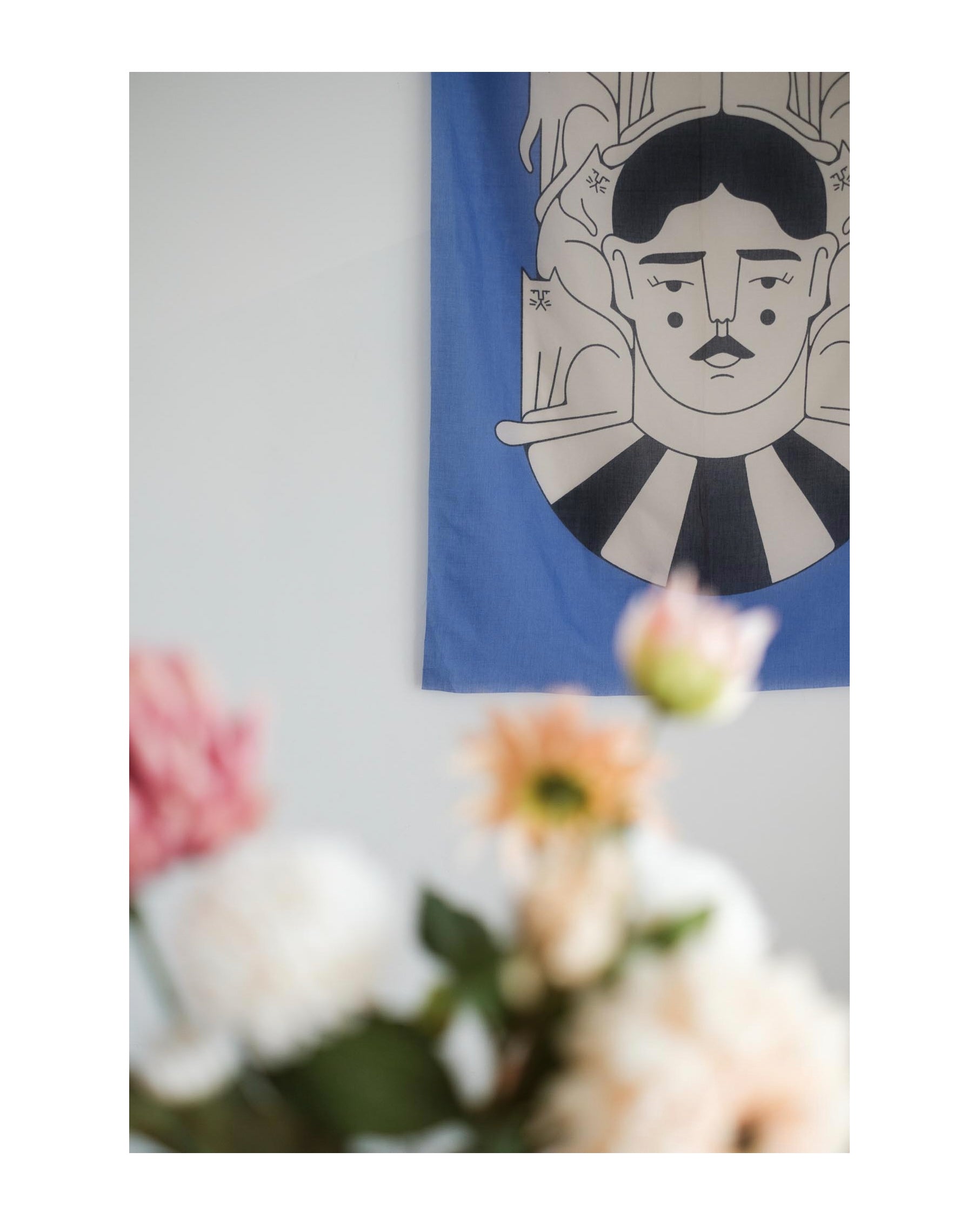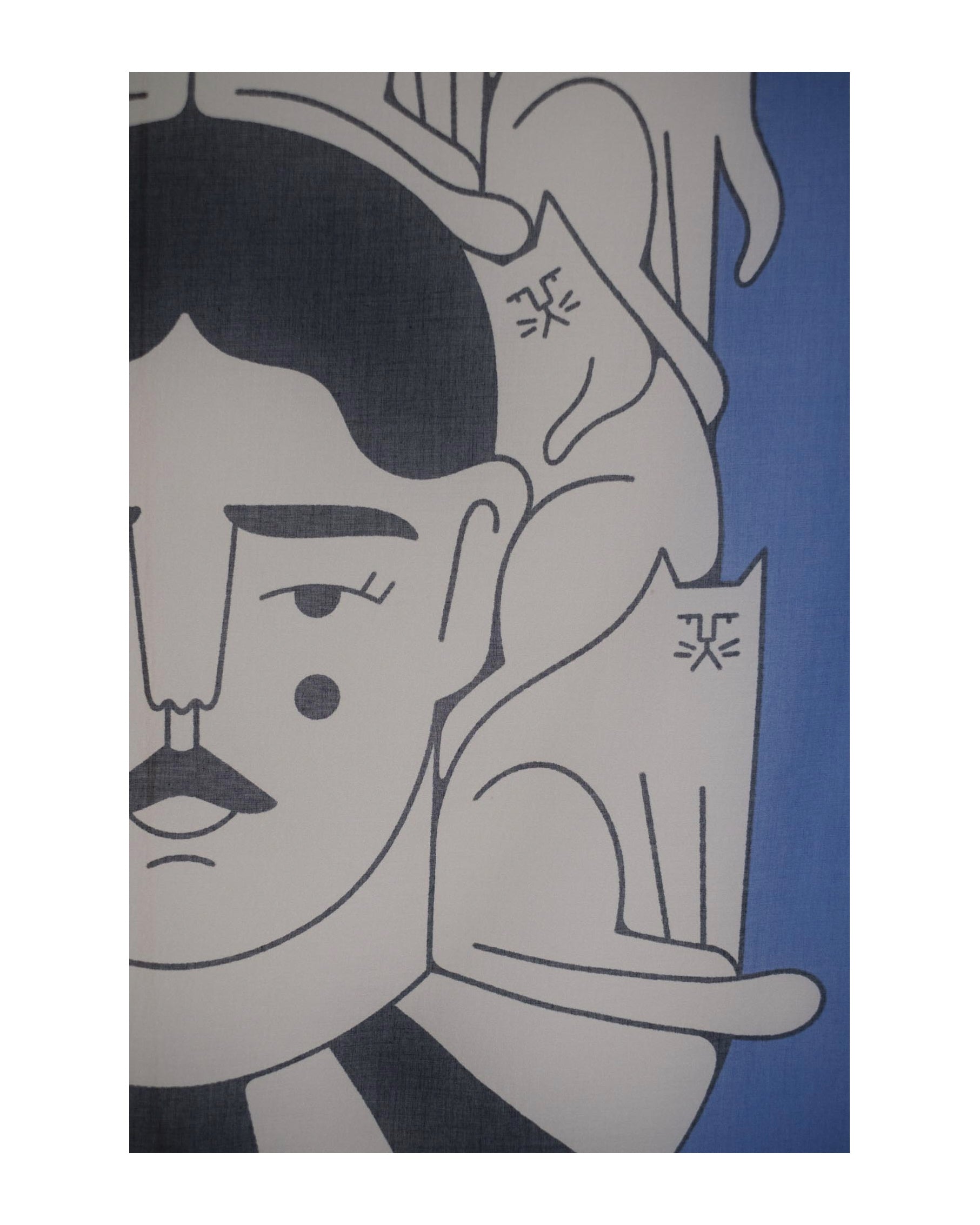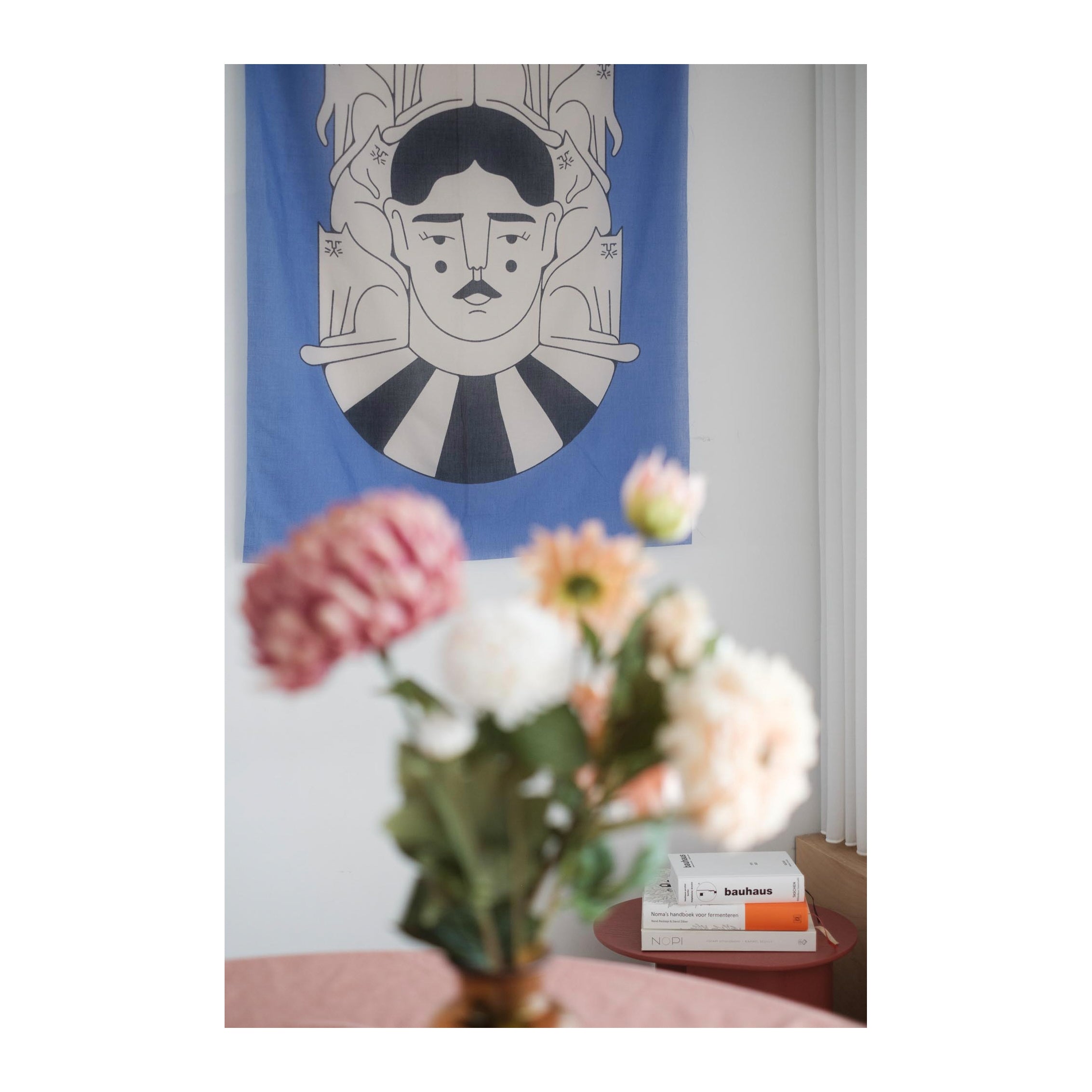 Description
Zinzi Moons (1993) is a Freelance graphic design & illustrator, based in Mechelen, Belgium. She finds her inspiration in nature, books and looooots of illustrators. You can recognize her work as Minimal & colorful. She likes to sketch in her sketchbook or Ipad. She Started drawing faces in her beginner illustration days, but she wanted to create more than just a face. Aziza, a work on Muro, is inspired on a statue of Frederic, Lord Leighton, called: An Athlete Wrestling with a Python. Habibah is inspired by a trip to Morocco. Iggi because of her vase & plants obsession. The work 'Noon' was created when she was sitting on a rocky beach on her vacation.
DETAILS
The Eco Voile is made out of 100% organic cotton. It is a light weight fabric with a plain structure and has a graceful draping. The fabric has a beautiful see-through. 
SUPPORT
For questions, please send us an email at hello@buromuro.com
We aim to answer all customer inquiries within 48 hours.